J. O. Sanderson High School


ANNOUNCEMENTS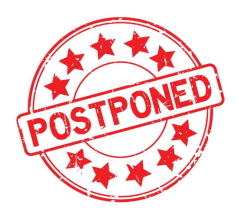 Class of 1970 Reunion Postponed
The J.O. Sanderson Class of 1970 50th + 1 Reunion activities scheduled for September 24 and 25 have been postponed until April 29 and 30, 2022 due to COVID.
Paid reservations for the Saturday Evening Reunion will be honored for the rescheduled dates. The North Hills Club has allowed us to reschedule to April 30, 2022, and the registration costs will remain the same.
If you have made hotel reservations please contact the hotel to cancel. The Reunion Committee is coordinating with the hotels to obtain discount rates for the new dates and will post that info as soon as it's available.
The Hyatt at North Hills
https://www.hyatt.com/en-US/reservation/find
or by calling 919-363-0771 and selecting "0" to reach a hotel representative.
The Hilton at Crabtree Valley
Call 919-645-1464 or email rducm_sm@hilton.com
The Reunion Committee gave considerable thought to this matter and feels that rescheduling the reunion is in the best interest of all of our classmates as well as the North Hills Club staff. We apologize for any inconvenience this may cause; however, the health and well-being of our classmates is paramount.
---
Sign in or Join the class
Classmates - Please sign in to access all information on this site. If you're not a member yet, click the "JOIN HERE" link on the right side of the page to locate your name and join, there are no charges to join the site and create your profile.
---
We can't bring back 1970 ... but we can bring back some of the memories!
The Sanderson Class of 1970 Reunion Committee is on the search for things like your copies of the Sandscrit, sports or event programs/tickets, sports jackets, t-shirt, etc.. One classmate has offered a program from "The Battle of the Bands" at Dorton Arena since there were some Sanderson student from our class entered.
Keep looking for interesting things to share - if you have something to share please contact Bill Cox - SandersonHSClassof70@gmail.com