J. O. Sanderson High School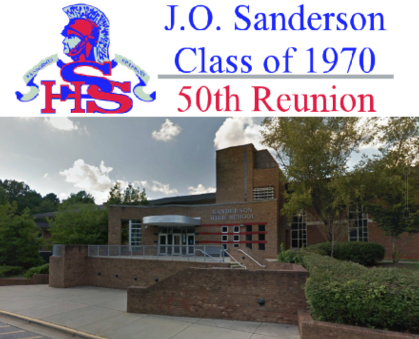 ANNOUNCEMENTS

Sign in or Join the class
Classmates - Please sign in to access all information on this site. If you're not a member yet, click the "JOIN HERE" link on right side of the page to locate your name and join the site.
We can't bring back 1970 ... but we can bring back some of the memories!
The Sanderson Class of 1970 Reunion Committee is on the search for things like your copies of the Sandscrit, sports or event programs/tickets, sports jackets, t-shirt, etc.. One classmate has offered a program from "The Battle of the Bands" at Dorton Arena since there were some Sanderson student from our class entered.
Keep looking for interesting things to share - if you have something to share please contact Bill Cox - SandersonHSClassof70@gmail.com
---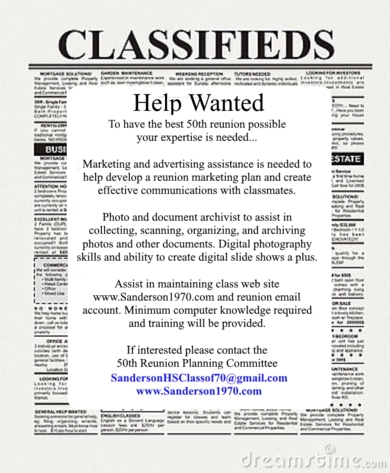 If interested please contact the 50th Reunion Planning Committee at: